---
(Featured image: courtesy of WPT)
Douglas Polk is a professional poker player. He is well-known for his skills in playing heads-up no-Limit Hold'em. In 2020, he shocked the industry by announcing his formal early retirement.
At a young age, Doug was already exposed to strategy games, which he truly loves, when his dad introduced him to chess. This probably helped him develop efficient and effective techniques to win his poker matches.
During his younger years, he was already so passionate about this game that he even decided to drop out of college to pursue his poker dream. To many, this might be pure suicide, but for the passionate ones, it's a now-or-never thing.
Just like any other normal novice player, he had humble beginnings. He didn't enter the industry with a heavy bankroll. But, he was able to turn it around with a combination of luck and skill.
| | |
| --- | --- |
| Full Name: Douglas K. Polk | |
| DOB: December 16, 1988 | |
| Birthplace: Pasadena, California | |
| Profession: Pro poker player, YouTuber, entrepreneur, co-owner of The Lodge card room | |
| Wife: Kaitlyn | |
| WSOP Bracelets: 3 | |
| Net Worth & Career Earnings: $12+ Million | |
---
Douglas Polk Bio
There's only so little information we have about Doug's family background. All we know is that as a child, he was given the choice to decide for himself and that his parents always wanted him to be independent. This is probably the reason why he was always so good at strategy games.
Long before he became a poker superstar, he first fancied playing WarCraft 3; sounds like your typical millenial teenage boy, eh? But the only difference is that he was serious about this game and he even joined the World Cyber Games at the age of 15.
It wasn't until college that he decided to really focus on being a professional poker player. He knew then that he doesn't have a fat bank roll, but he pursued the dream anyway, starting with $0.01/$0.02 stakes.
---
Poker Career
According to Doug (with a nickname WCGRider), the journey was never easy.
There were several roadblocks, but we can clearly see those weren't enough to bring him down. Later in his career, he almost went bankrupt, that was in 2011. But, instead of stopping, he focused on the game more and with a little luck, he was able to turn the tables real good.
Shortly two years after, he was getting recognized as one of the most notable poker players in the industry. He competed alongside many popular names, including the poker superstar Daniel Negreanu.
Actually, just a little back story.
These two popular players have a history, or you may call it a feud, somehow. Daniel was then an ambassador of PokerStars – an online poker site. Just as any other normal celebrity, he has been subjected to various criticisms. Those unfavorable remarks, however, mostly came from WCGRider.
Doug mentioned he didn't hate Negreanu. But, he just wasn't so convinced with what he was portraying. The long-heated feud was the driving force for their "grudge-match".
Later, Polk went home raking $1.2 Million from this match. It was a 25,000-hands game of heads-up no-limit, and this tournament format is Doug's strength.
(Another recent poker drama that involved Doug and his platform was with Fernando Habegger aka Jnandez and Alec Torelli.)
On his YouTube, Polk also discussed the Ali Imsirovic and Bryn Kenney scandal (cheating allegations) with his friend Joey Ingram who has reappeared after being "missing" from the poker world for several months to investigate this matter.
In 2021, along with his fellow mates Andrew Neeme and Brad Owen, he became a co-owner of The Lodge, the largest card room in Texas.
---
Upswing Poker and Coin Central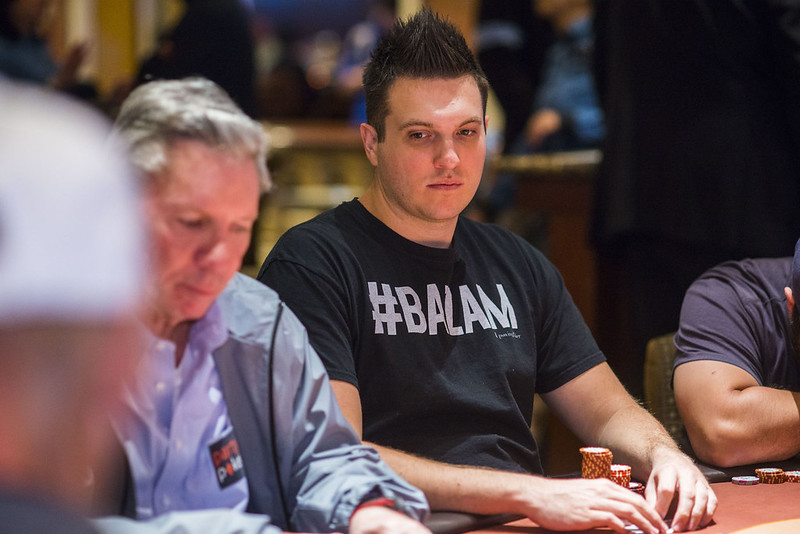 Doug Polk is more than just your average poker player. For those of you who didn't know, he is the co-founder of Upswing Poker (with Ryan Fee and Matt Colletta) and Coin Central.
Upswing Poker is an online hub for people who want to learn about the game. It first started as a blog with free charts but then it later became one of the most popular e-learning sites for poker enthusiasts. It offers training and other courses that will help you become the pro that you want.
Here are the advanced course pros:
Nick Petrangelo
Alex Millar
Jake Abdalla
Andres Artinano
Kane Kalas
Dylan Weisman
Chris Wehner
Here are the Upswing Poker Lab coaches:
Fried Meulders
Moritz Dietrich
Jason McConnon
Daniel Merrilees
Daniel McAulay
David Yan
Mike Finstein
Gary Blackwood
Ryan Riske
Hristivoje Pavlovic
Coin Central, on the other hand, is a cryptocurrency website. There, they offer reviews of the current biggest cryptocurrencies like Bitcoin.
They also aim to provide useful advise to people who want to venture into this kind of investment. It's gaining popularity real quick since the cryptocurrency market is booming now more than ever.
2022 UPDATE:
Doug Polk was an ambassador for CoinFlex, however he received a massive backlash from the community after this crypto company froze withdrawals. Many people speculated it was a scam. As a result of this, Doug was caught in the middle and has made the choice to resign as an ambassador for CoinFlex. Watch the video below for more info:
---
Personal Life
Doug has tied the knot with his long-time girlfriend, Kaitlyn, just November 2021. There wasn't so much information provided about the wedding except for a couple of photos posted on the player's Instagram account.
Ever since he retired from being a professional poker player, he was busy creating video content for his YouTube channel. He said this was what he really loved doing and he is now really enjoying it.
---
Doug Polk Net Worth
You are probably wondering, if Doug retired too early, wouldn't that mean he'd have a low net worth? Well, not necessarily. He still has his YouTube channel and other personal business ventures.
Right now, his net worth is valued at $12+ Million from both poker and YouTube earnings.
It's possible his income is even higher with the cash games he plays that aren't publicly listed, and the income he makes through The Lodge poker room that he's a co-owner of.
Here are his top cashes when he was still a pro player:
1st place 2017 WSOP $111,111 No-limit hold'em for One Drop – $3,686,865
1st place 2014 Summer Super High Roller – $1,648,350
3rd place 2015 Aussie Millions AUD$25,000 no-limit hold'em – $808,857
So, do you have anything else to share about Doug Polk? Feel free to leave your comments below!