---
(Featured image: courtesy of WPT)
Bryn is among the younger generation popular pro poker players today. At the age of 35, he already managed to win 1 WSOP bracelet and has had 40 cashes. He hails from Long Beach, New York.
Before he decided to enter the professional poker tables, he was serious about playing Magic: The Gathering. This was an online game that allows players to collect tradeable digital cards. But even when he was still young, he was already passionate about the card game.
At 17, he already owns an online account at a real poker site. However, he put it under his mother's name, since he was still underage to legitimately play it.
His mom admitted that she made an anonymous account just so she could support her son. She was his number one fan and she saw a lot of potential about the young Bryn. A few years later, he started becoming popular and has now made a name for himself in the professional poker industry.
(In 2022 though, there was a scandal with Ali Imsirovic, Jake Schindler, and Bryn Kenney, where they were accused of CHEATING in high stakes poker. More on this later.)
| | |
| --- | --- |
| Full Name: Bryn Kenney | |
| DOB: November 1, 1986 | |
| Birthplace: Long Beach, New York | |
| Profession: Professional poker player | |
| Wife: N/A | |
| WSOP Bracelets: 1 | |
| Net Worth & Career Earnings: $56+ Million | |
---
Bryn Kenney Bio
Even when he was young, many people see Bryn as different. But his mom always supported him in whatever he does, so that didn't do much damage to the young poker star. On the contrary, it might have probably contributed to his success story.
Kenney has always been gifted with an awesome memory. It was said that he got hooked to Magic: The Gathering (just like David Williams, Scott Seiver, and Justin Bonomo) because he noticed he had a photographic memory which helped him win most of the time.
As a baby, his mom Carol, would flash some baseball cards to him and he would have already memorized at least 60 names of players before he could even completely talk.
He used this talent to his advantage, and it also made him achieve greater lengths in his poker career. In fact, he decided to drop out of college and entirely focus his energy and time on poker. After several years of playing as an underdog, he managed to become 4th on the list of the Global Poker Index in 2019.
---
Poker Career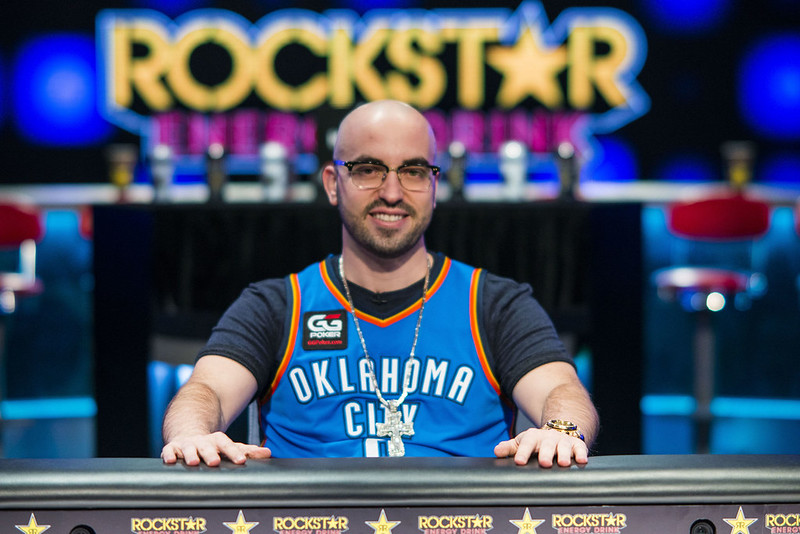 Bryn Kenney is also an online poker player. When Kenney turned 18, he created an account for an online site under his own name. And ever since then, this is the same account he uses.
His first-ever cash-out was during the East Coast Poker Championship in 2007. Seven years later, he won his first-ever WSOP bracelet where he earned $153,220 prize money. But, this is not what made him really popular.
The turning point of Bryn's career was when he ranked 2nd during the 2019 Triton Super High Roller Series (£1,050,000 No-limit Hold'em event).
He got the highest single payout in the entire live poker history. In fact, he is the leader of the "most money won in poker" category.
Even though he didn't become the champion, he stashed more than what the 1st place got. Thanks to their prior prize money split deal, he was able to take home £16,890,509, that's at least £ 3+ Million more than Aaron Zang's prize money.
Doug Polk once challenged poker players to play against him, and Bryn accepted the challenge but with a condition. He didn't want to play the $500/$1000 25,000 hands originally stated by Polk. Instead, he suggested they play a winner-takes-all type of game for $1 million and 20% of the winnings will go to charity.
---
Bryn Kenney Scandal: High Stakes Poker Cheating Allegations
So, with the recent cheating allegations against Ali Imsirovic and Jake Schindler, right after we hear about Bryn Kenney scandal. It started with Alex Foxen's public accusation which opened the Pandora's box, and the poker Twitterland was BLOWING UP.
Apparently, Bryn ALSO was accused of cheating, and he did it in a very cult-like manner (like you have to be a vegetarian, doing frog poison, having have to do mushrooms, and so forth.)
Is there any truth to these accusations of him running a stable of poker cheats? Let's just say, there were several people who came forth to expose him for his actions.
The Bryn Kenney scandal was discussed on a bunch of platforms. Doug Polk podcast, Matt Berkey's Solve for Why podcast, and Joey Ingram jumped in to investigate this matter, and it seems that it's getting worse and worse for the world's biggest tournament winner.
Here's one of the videos regarding Bryn Kenney cheating allegations in high stakes poker:
Do you believe these accusations? Perhaps you've been a witness to cheating yourself? Let us know your thoughts in the comments below!
---
Personal Life
Bryn Kenney has kept his personal life rather private despite his popularity. What we know is that his mother's name is Carol and that he has 4 other siblings. Also, he's the eldest among them.
Other than that there's not much more info about him, we don't know who he's dating and what are his life plans.
---
Bryn Kenney Net Worth
Thanks to his huge win against Aaron Zang, his net worth blew up to an astounding $56+ million rather quickly. He isn't humble enough to keep his status to himself, though.
From time to time, he posts photos showing his lavish and luxurious lifestyle. Plus, he often attends games dressed with his expensive accessories.
Anyway, here are his top cashes up to date:
2nd place 2019 Triton Poker Super High Roller Series London – $20,606,421
2nd place 2019 Triton Poker Super High Roller Series HKD 2M No-limit Hold'em – $3,125,135
1st place 2019 Triton Poker Super High Roller Series Montenegro – $2,769,000
So, did I miss any important information about this poker guru? I'll be happy to see them in your comments below!