---
Who is the best poker player in the world?
While this title is debatable, here are the 10 people that would definitely bring on a challenge to anyone they are playing against, in no particular order:
---
Why do people put Daniel Negreanu over Phil Ivey as the best player in the world?
First of all, Daniel for a long time has been #1 on poker's all time money list (in 2022 he's third after Bryn Kenney and Justin Bonomo.)
Secondly, I believe this has to do with the popularity and their personalities. Daniel has a fun and easy-going personality, and Phil often comes off as intimidating and unapproachable.
When a casual poker enthusiast watches WSOP reruns or plays next to Daniel, they see fun, chatter, easy-going atmosphere; meanwhile Phil is serious, doesn't open his hands, and never shares anything that's going on in his mind.
No wonder why people think of Daniel first, however it doesn't mean that Phil is a worse poker player. In fact, he's so good that he's referred to as the "Tiger Woods of Poker".
---
How much is Daniel Negreanu poker worth?
Daniel Negreanu's net worth in 2022 is estimated to be more than 60 Million US dollars. His main source of wealth is through poker, that is through tournament wins, online and live cash high stakes games, sponsorship deals, as well as income from his Masterclass poker course.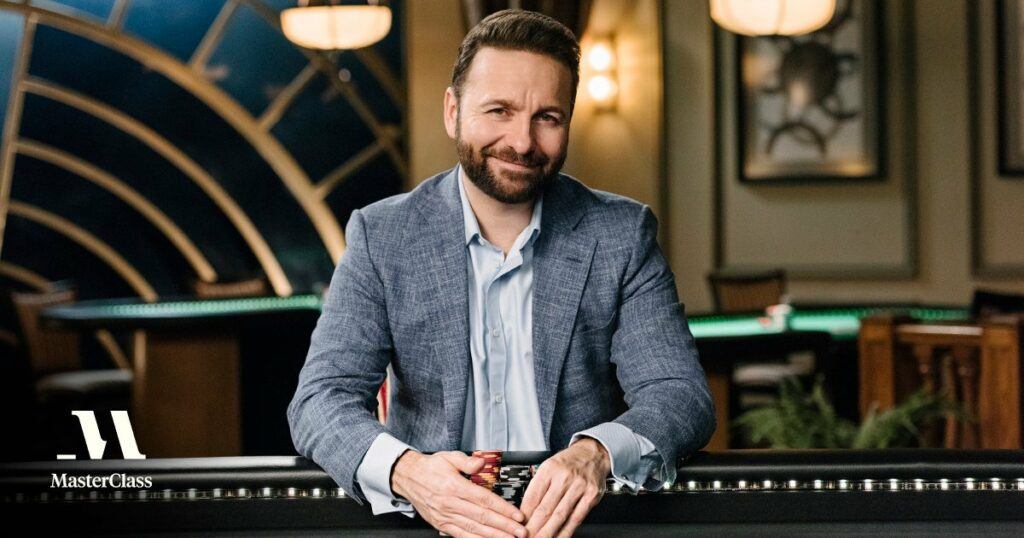 ---
Is Negreanu married?
Yes, in 2019 Daniel Negreanu got married to Amanda Leatherman, who was a host for a popular PokerStars TV show "Big Game" in the early 2000s.
---
How rich is Phil Ivey?
Phil's net worth is estimated to be more than 100 Million US dollars. His main source of wealth is through poker tourneys, live high stakes cash games, as well as income from his Masterclass poker strategy course.
As of 2022, Phil Ivey is one of the richest and famous poker players, and ranks among top celebrity players like Tobey Maguire (yes, the Spider-Man Tobey).
---
How is Phil Ivey so good at poker?
What most people don't know is that Phil was exposed to poker at a very young age. He was 8 years old when his grandfather taught him the game and cultivated the child's competitive side.
When Phil grew up, his grandpa was his number 1 fan and encouraged him to get into poker professionally. With over 20 years in the industry as a pro player, Ivey eventually became the "Tiger Woods of Poker".
You can read his bio and poker journey here.
---
Is Dan Bilzerian a poker player?
Often referred to as the 'King of Instagram' or 'Instagram Playboy', and a controversial figure in the poker world, Dan Bilzerian certainly does play poker. Rumour has it, he's even played in Tobey Maguire's super private and super high stakes poker games.
Check out the video below on Doug Polk's podcast, where the 'King of Instagram' talks his poker past, playing in high stakes private games, the source of his fortune, and more.
Dan Bilzerian Fires Back at Fraud Accusations:
---
---
Who is the richest poker player?
While there's a lot of controversy surrounding this person, the wealthiest poker player in the world with a net worth of $200+ Million is Dan Bilzerian (aka the "King of Instagram" or "Instagram Playboy").
Here's the list of other richest poker players right now:
Phil Ivey aka Tiger Woods of Poker
Doyle Brunson aka Texas Dolly

Chris Ferguson

aka the Poker "Jesus"
Bryn Kenney aka Mega Crusher

Justin Bonomo

aka ZeeJustin
Antanas Guoga, commonly known as Tony G

Antonio Esfandiari

aka the Magician
Patrik Antonious aka Black Lotus
Phil Hellmuth aka The Poker Brat
---
How is Dan Bilzerian so rich? Is he a billionaire?
No, Dan Bilzerian is not a billionaire, but he certainly is a multi-millionaire. According to latest reports, Dan Bilzerian net worth is approximately $200+ million US dollars.
While Dan claims he gained most of that through super private high stakes poker games, many people believe that most of his wealth in reality was inherited from his infamous father, Paul Bilzerian.
---
Is Dan Bilzerian a Navy SEAL?
No, he's not. While he did enter the Navy SEAL training program back in 2000, he never graduated (despite his several attempts). According to certain reports, Dan was kicked out due to "safety violation on the shooting range".
He was criticized for a lot of things, including the Las Vegas shooting in 2017.
---
Where is Adam Bilzerian now?
Just like his brother, Adam Bilzerian is also a controversial figure in the poker world due to his political views and the huge choices that he's made in his life (like rescinding his American citizenship).
So where's Adam Bilzerian now? Back in 2007, he bought a property in Nevis (a small island in the Caribbean Sea), and still resides there with his wife and children.
---
Does Phil Hellmuth ever win?
While you can see Phil losing and blowing up in televised cash games (which is giving a skewed impression of him), really, Phil Hellmuth is one of the greatest poker players in the world.
"The Poker Brat" has won 16 bracelets, and right now is the only player who has won the World Series of Poker (WSOP) Main Event AND the WSOP Europe Main Event.
---
How rich is Phil Hellmuth?
According to several sources, Phil Hellmuth's net worth is more than 20 Million US dollars. The source of his wealth comes from his professional poker career (tournament cashes and high stakes cash games), brand deals, as well as other business ventures he's participated in.
---
Who is a famous poker player?
The top 3 famous male poker players are Daniel Negreanu, Phil Ivey, and Phil Hellmuth. As for being the famous female poker player, this title definitely goes to Vanessa Selbst.
---
How much did Daniel Negreanu make from PokerStars?
Daniel Negreanu has been a PokerStars ambassador for 12 years. In 2019, he left PokerStars in amicable split.
According to reports, during those years, Daniel pocketed $4,000,000 USD from this deal which included base yearly salary, paid expenses for poker tours, as well as other lucrative bonuses.
Currently, Negreanu is an ambassador for GG Poker app/platform.
---
Does Phil Hellmuth own Aria?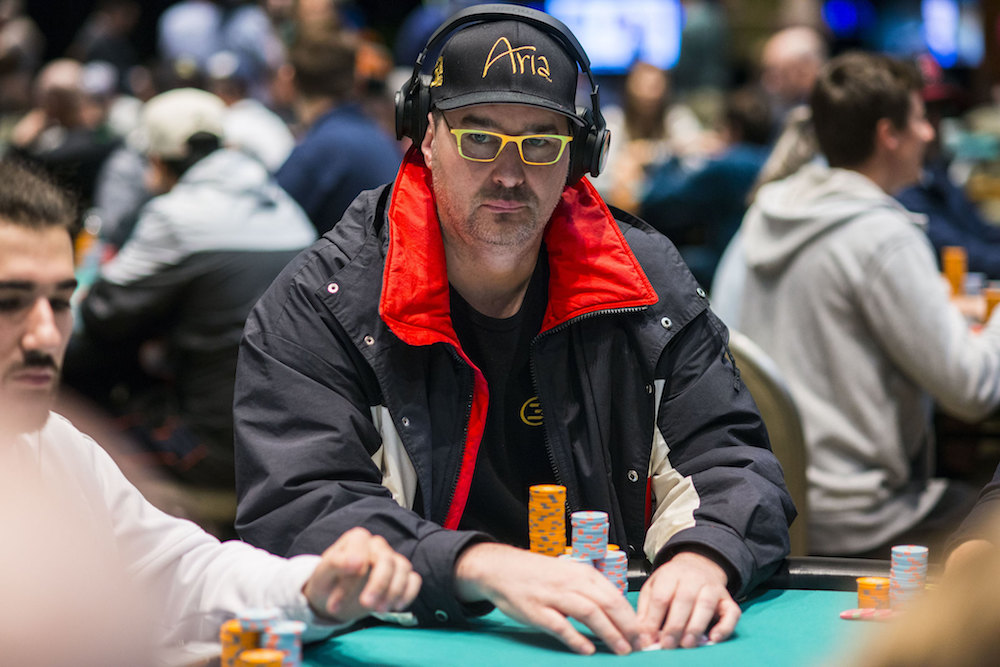 Phil has an endorsement deal with the Aria Hotel and Casino, but he doesn't own Aria. Hence why you always see him wearing caps or clothes with this brand logo. He does own a partial stake of PokerGo though.
---
Who is Phil Hellmuth married to?
Phil married Katherine Sanborn in 1990, and has two sons with her, Phillip III and Nicholas. Currently they all reside in Palo Alto, California.
---
Is Polk better than Negreanu?
For those not in the loop, this question likely arises because there was a years long feud between Doug Polk and Daniel Negreanu.
Negreanu has been constantly criticized by Polk, but it especially got worse after Daniel's comment that "more rake is better" when referring to PokerStars' increase in rake, the site that Dan was an ambassador for.
This eventually lead to a heads-up high stakes poker match on WSOP.com that doesn't allow any kind of tracking softwares. This match took 3 months to finish, and Doug emerged with a convincing victory. Polk won $1,201,807 over the course of 25,000 hands.
While Negreanu has some serious poker winnings, because of the format of this match, which was Polk's specialty, it's no wonder Polk won. The good news is that this hatchet between these 2 players was finally buried after the match and their years long feud is finally over.
Now, about who is better:
Doug and Daniel are both amazing players, but Doug specializes in heads-up matches and currently plays more cash games; Daniel has more winnings sessions overall and is probably the most famous best player in the world.
---
Who is Rob Yong?
Rob Yong is a high stakes poker player from England, and the owner of Dusk till Dawn Poker Club (which is one of the biggest card rooms in the UK).
---
How did Daniel Negreanu meet Amanda Leatherman?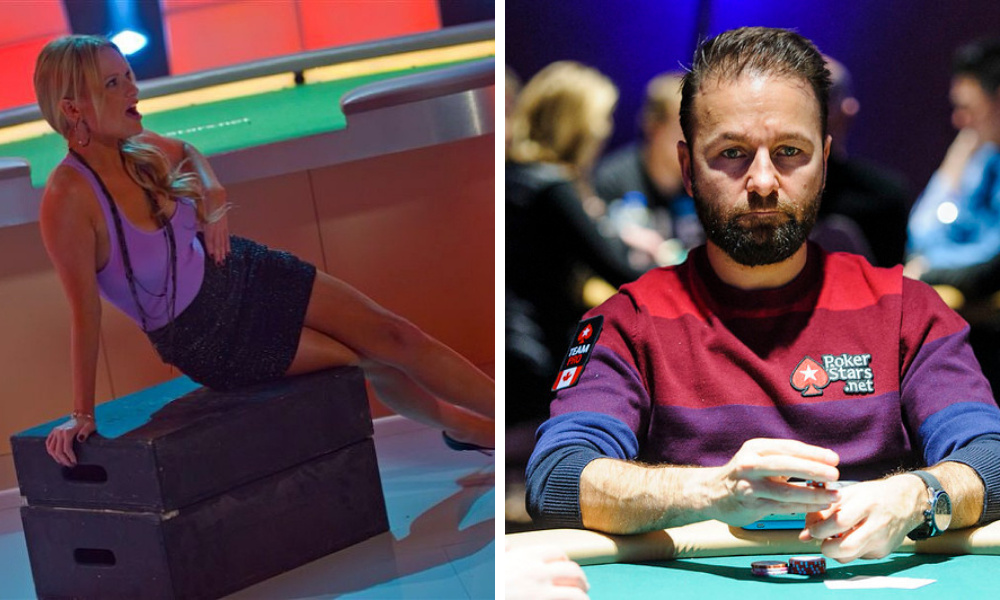 Daniel and Amanda met at a poker event in the early 2000s, and they dated during the time PokerStars aired its popular "Big Game" TV show.
Back then, their romance didn't last long, but several years later their rekindled their relationship. In May 2019, Daniel Negreanu and Amanda Leatherman got married.
---
How much has Brad Owen made from poker?
According to CardPlayer.com, Brad has made $60,000+ in casino/tournament games. However, he often plays live cash games which he records for his YouTube, so his net worth is much higher than that.
In 2021, Brad Owen, Doug Polk, and Andrew Neeme became majority owners of The Lodge, the largest poker room in Austin, Texas.
---
How tall is Phil Hellmuth?
If you wonder about Phil Hellmuth's height, then he's 2.01 m (or 6'7 feet) tall.
---
Is Doyle Brunson still alive?
Yes, Doyle is alive, well, and still playing.
---
What nationality is Dan Bilzerian?
Dan Bilzerian was born in Florida, so he's an American citizen, of Armenian descent.
His brother Adam Bilzerian, however, decided to rescind his American citizenship because he had hard feelings for the US government for what they did to his father (and later was granted an Armenian citizenship).
---
Is Phil Ivey (still) married?
Phil was married to Luciaetta Ivey since 2002, but they started their divorce in 2009 (which officially ended in 2013).
Right now he's not married, but has a girlfriend. In 2013, he started dating a bikini model Nellie Garcia, who remains to be his girlfriend.
---
Where is Rampage poker from?
Ethan Yau, who goes by the YouTube username "Rampage", is from Boston, Massachusetts. He's a well-known YouTube poker vlogger and player.
---
How old is Gus Hansen?
Gus Hansen was born in February 13, 1974 in Denmark. In 2022, he's 48 years old.
---
What is Brad Owen's job?
Bradley Owen is an American pro poker player and well-known poker vlogger. He also became a co-owner of The Lodge, the biggest poker card room in Austin, Texas.
---
Is Cary Katz a billionaire?
Yes, Cary is a Las Vegas billionaire and one of the state's largest Republican political donors. He's also the founder of Poker Central/PokerGO.
---
Is Tom Dwan rich?
Tom Dwan is a professional poker player and certainly is rich. He cashed 10 WSOP tournaments, has $4.5 Million in casino winnings, and generally has an estimated net worth of $10 Million US dollars.
---