---
(Featured image: courtesy of WPT)
There are too many professional poker players all over the world and it's hard to leave your name on top of the list. But for Barry Greenstein, this came as a prize for being one of the best players of all time, even earning him a spot in the Poker Hall of Fame.
For the duration of his entire poker career, he managed to get 3 WSOP bracelets and 116 cashes, and 2 WPT championships. Not only is he an outstanding player, but he is also a philanthropist which gained him more fans than other bigger stars.
Before, a huge part of his winnings was always donated to charitable organizations, most often with Children Incorporated. This earned him the nickname Robin Hood of Poker.
Right now, this 67-year old pro is still participating in occassional cash games, and you can even see him join few tournaments every now and then. If you're missing him as a fan, you may follow his Twitter account since he activately shares his activities there.
| | |
| --- | --- |
| Full Name: Barry Greenstein | |
| DOB: December 30, 1954 | |
| Birthplace: Chicago, Illinois | |
| Profession: Pro poker player, author | |
| Civil Status: Married | |
| WSOP Bracelets: 3 | |
| Net Worth and Career Earnings: $10+ Million | |
---
Barry Greenstein Bio
The Robin Hood of poker was born in Chicago, Illinois on December 30, 1954. He was the third child of the family, having 2 older sisters and one younger brother. As a family, they lived comfortably and close-knit.
The entire family was fond of playing games, making it a bonding moment between each members. So, it was really not that surprising how Barry dedicated much of his life to a professional poker career later on.
It was disclosed that his father introduced him to poker at 4 years old. While other children are busy playing dolls, he was trained to participate in card games requiring strategy and skills. This became a solid foundation for this career, both academics and poker.
As a child, he was already an achiever and intellectually capable. In fact, he accelerated one grade up compared to his peers because of his excellent academic performance. He was supposed to skip another year, but his father didn't want that because for him it would only hinder his son's social development.
---
Poker Career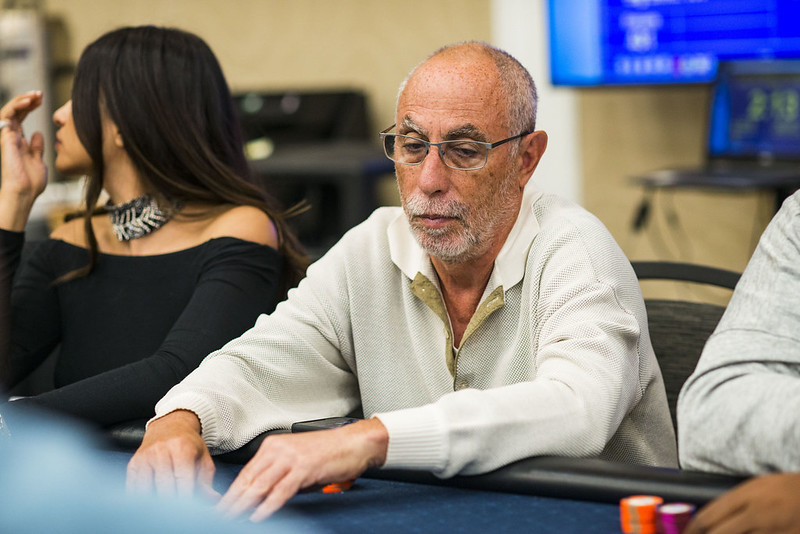 Since he already knew how to play cards as a child, by the time he was 12, he already knows how to earn money through the game. But of course, most of these are house games, not really official tournaments in any way. Nevertheless, he was making around $50 a night winning in these card games.
But by the time he was 36, he figured that he wanted to focus on poker, so he ditched his job in Symantec (a start-up tech company then).He practiced playing at Cameo Club, staying there for more than half of his day. Shortly after the transition, he was able to find momentum and entered his very first poker tournament in 1992.
He joined the WSOP tournament in Las Vegas, which was the $10,000 main event. He got 22nd place and he went home with a prize money amounting to $8,080. And that's just the beginning of all the good things about his poker career.
One of the biggest highlights of his career was the Million Dollar Seven-card Stud Poker game by Larry Flint, where he won first place and got a whopping $770,000.
Out of these winnings, he donated $440,000 to Children Incorporated. This non-profit organization helps less fortunate children. Barry has always been soft-hearted when it comes to kids, even working hard just to support his own two children and 4 stepchildren.
You also likely saw him on many televised cash games in the past, including the Big Game, hosted by Amanda Leatherman, and very well known names like Daniel Negreanu, Phill Hellmuth, Phil Laak, Antonio Esfandiari, Doyle Brunson, Phil Ivey, David Williams, Scott Seiver, and so forth.
---
Personal Life
Greenstein attended Bogan High School and graduated college at the University of Illinois in BS Computer Science. As a child, he had always fancied tech-related stuff, even creating his own software at the age of 15.
Though he already loved poker as a child, his family thought it was not a noble job to pursue at that time, so he played it on the sides. He focused his energy in academics and even went to graduate school to attain a Ph.D in Mathematics. But doing this alongside nightly poker gigs have not done him any good. That's when he decided to focus on making a living through card playing.
About his family life, there's no mention of names other than Joe Sebok, his stepson, who built PokerRoad (a website containing poker strategies for enthusiasts) with him.
He also authored the book Ace on the River, which has almost become the bible of every aspiring players. It talks about strategies, gambling addiction, and other personal stories he experienced during his career.
---
Barry Greenstein Net Worth
There's really no official numbers as to Barry's net worth, so we can only roughly estimate it at $10+ Million.
First, let's not forget the recorded live tournament winnings of around $8.5+ Million to date. But of course, that's not his only source of income.
He also played cash games and high-stakes poker off-cam, plus he has royalties from the book and of course the income from his then profession as a programmer.
Anyway, going back to the card game, he had cashed out too many times, but these are his top three so far:
1st place 2004 The Fifth Annual Jack Binion World Poker Open – $1,278,370
1st place 2003 Larry Flynt's Poker Challenge Cup – $1,000,000
6th place 2008 39th Annual WSOP – $355,200
Were you inspired by Barry Greenstein's story? Are you planning to pursue a professional poker career like him? Share your thoughts in the comments section below!