---
(Featured image: courtesy of WPT)
It's normal to think that professional poker players only focus on playing tournaments if you are fairly new to the industry. But most of the time, they prefer live cash games at any given time, just like Alec Michael Torelli. He is a pro card player and an entrepreneur by profession. Most commonly known as Traheho, he ranks among the most successful players in the US.
Torelli is also the founder of an e-platform named Conscious Poker, which aims to educate poker players to become better at the game. He uses his years of experience in imparting the most effective strategies and decision-making techniques when playing on the felt.
So, what is the bio and net worth of one of the most respected poker players in the industry? Let's see.
| | |
| --- | --- |
| Full Name: Alec Michael Torelli | |
| DOB: March 24, 1987 | |
| Birthplace: Orange County, California | |
| Profession: Entrepreneur, crypto investor, pro poker player, educator, founder of ConsciousPoker.com (sign up for FREE webinar) | |
| Wife: Ambra Torelli | |
| WSOP Cashes: 4 | |
| Net Worth & Career Earnings: $20+ million | |
Disclaimer: This is a question that no one can answer with 100% certainty except for Alec himself. We can only assume his approximate net worth based on various sources that we've read/heard about and the usual stakes he plays.
---
Alec Michael Torelli Bio
Alec was born on March 24, 1987, and hails from Orange County, California.
Despite his regular presence in the digital social community, this guy knows how to keep his life quiet. There are no mentions of early family life, but he did say he began developing an interest in poker through playing home games, but we'll talk more about that later.
Outside the game, Torelli lives a really exciting life. He often travels, as you probably see in his Instagram posts.
Though they were probably related to his being a global keynote speaker which requires him to be in several different places, it's clear he's having real fun outdoors. He often goes to the beaches to surf and swim, and he also has a thing for nature, based on his IG feed.
In his 16-year career, this poker star has traveled to 50+ countries and been featured on ESPN, CBS Sports, Travel Channel, Fox Sports, Cigar Aficionado, Poker News, and many more. He's also appeared on Joey Ingram's podcast.
Speaking of his career… It's an interesting one.
---
Poker Career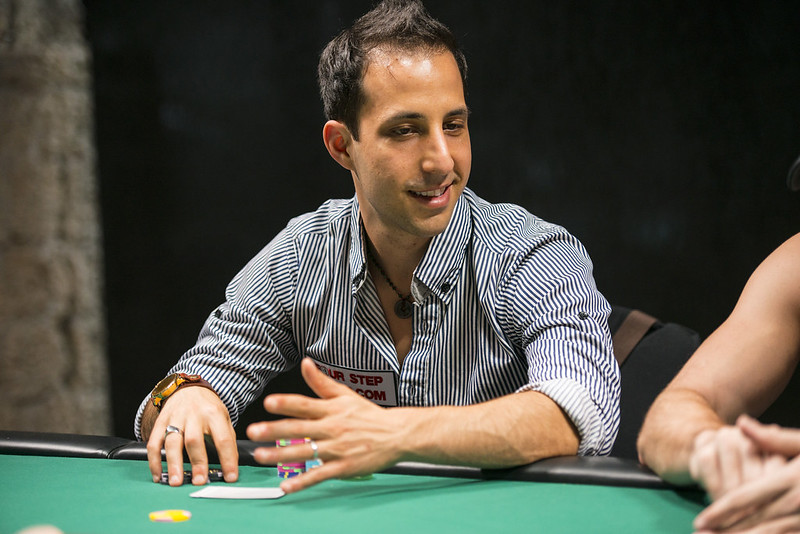 It all began when he got invited over to a friend's home game. During his first encounter with the game, he won $12. That's not much, but knowing that he was a beginner back then, that's better than going home with a loss, right?
Soon after that, he got more interested in the game, to the point that he resorted to reading books about it. At that time, information about strategies wasn't easily accessible like today (thanks to the Internet and social media platforms), so he really had to read to learn more.
The first resource Alec found was Super System by Doyle Brunson and Mike Caro. But, he didn't stop there.
Later, the young Torelli read a portion of Doyle Brunson's Poker Wisdom of a Champion which made him become more motivated to excel in the field. He was amazed at how much time the legendary player spent just so he could crack the secret code to success using pocket deuces.
Alec had his very first live game in 2006 in the Bahamas. Later on, when turned legal age, he decided to pack up and move to Las Vegas to chase the dream. And today, that proved to be one of the greatest decisions he ever made, seeing how successful he is now, not only as a player but as an entrepreneur and poker coach.
Over his poker career, AT has played with well-known names like Doug Polk, Jason Mercier, Isaac Haxton, Antonio Esfandiari, Justin Bonomo, Lex Veldhuis, Sam Trickett, Scott Fischman, and others.
One of the highlights of his career is finishing 2nd during his first-ever WSOP in a $10,000 Heads Up game. A few months later, he even got more poker earnings at WPT Bellagio and a lot more followed.
To date, his total tournament winnings amount to $1.5+ million.
On top of that, Torelli has won millions more in live and online cash games, and he's played in Tobey Maguire level of high-stakes poker games where the buy-in alone is $1,000,000!
(This is one of the biggest reasons we assume his net worth to be around 20 million dollars or more.)
And then, just when you thought Torelli can't be any richer, he recently cashed $700,000 during the 2023 WSOP $10,000 main event. And to date, he has accumulated net earnings (most recent ones) of $80,265 from Hustler Casino.
Alec Torelli's net worth is now believed to be really close to $21M! In addition to all these, our man right here sells his action to his email subscribers (both games from Hustler Casino and WSOP).
Clearly, this man has a high net worth and knows what he's doing in poker.
---
ConsciousPoker.com Platform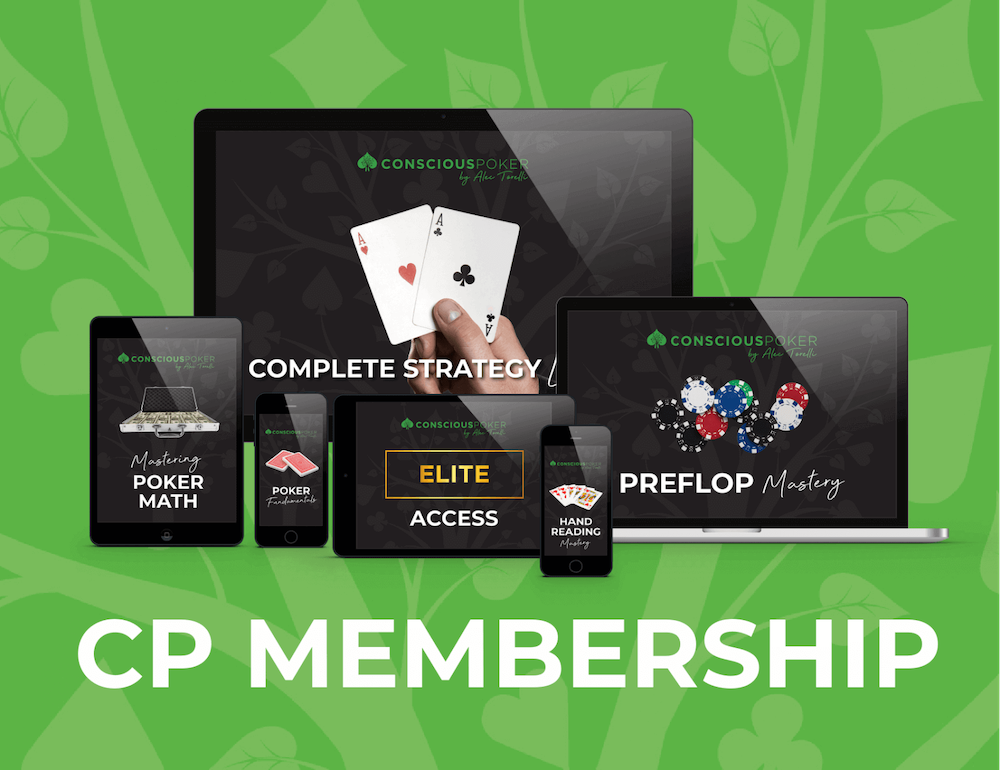 Alec is known for high-stakes poker, and he totally understands why many people, especially newbies, are afraid to take on the same path. Through his training site that he established in 2017, he shares his insights and experiences as a real-life pro player.
(He does that through his website and YouTube channel.)
At Conscious Poker, they don't only value effective winning strategies, they will also teach you conscious decision-making techniques to help you manage your career as a rising pro. They don't only focus on specific steps to follow, but they aim to condition your mind and instill principles that will guide you all throughout.
We all know there are hundreds, if not thousands, of available e-learning platforms for poker today. But what sets this one apart is that they focus on the decision-making aspects of your career. It's not so much about how you play with your cards, but more about how effective you are in making smart decisions that will lead to winnings.
The good thing about this is that you don't only get to apply it to the game. You might be able to (and you should) apply the principles to some real-life scenarios, when you need it.
Alec offers a valuable membership course that costs $699. While it's a bit pricey, it's a one-time payment and lifetime access, plus you get all the valuable knowledge from a high-stakes poker coach.
However, we recommend you check out his free webinar first to see if you dig his teaching style. Click the link below to grab your spot.
==> Grab your FREE training here.
---
Personal Life
A lot of people wonder, who is Alec Torelli's wife?
Alec is married to Ambra Torelli, a YouTuber and former journalist. She is originally from Italy and hails from a family of cooks. They enjoy traveling and doing stuff together. If you've come across his Instagram, Torelli posts photos of them together, much more in Ambra's account.
Together, they also decided to launch Little Bites of Beauty, a lifestyle and travel blog focused on food and other side trips. They have cookbooks, diet plans, and recipes that you can follow for gluten-free food and so much more.
If you are also curious about Italian culture, you'll definitely pick up a thing or two from their blog. Plus, they recommend great travel destinations if you are looking for a perfect getaway with your loved ones.
---
Alec Torelli Net Worth
If you check his page on TheHendonMob, you'd see he has around $1.5+ million of tournament winnings. But, his net worth is way more than that.
Alec's sources of income include earnings from his YouTube channel, Conscious Poker Membership and coaching, gigs as a keynote speaker, cryptocurrency and NFT, business investments, and high-stakes poker games.
The fact that he was able to buy in for $1 million at private high-stakes games means that Alec Torelli's net worth is 20+ million dollars.
Here are some of his best cashes so far:
11th place 2023 WSOP – $700,000
2nd place 2008 WSOP – $336,896
6th place 2009 WSOP – $329,730
4th place 2009 WPT Bellagio Cup V – $271,165
1st place 2008 Festa Al Lago Classic WPT Event 5 – $120,715
So, do you have anything else to add about Alec Torelli? Have you tried enrolling in his courses? Share your thoughts below!